Patient Journey Service
The Metrixcare Patient Journey Service supports patient engagement and informed choice through the of two-way communication between providers and patients via email, SMS and other messaging channels.
The service allows triggering of communication events along a patient journey to send tailored information to a patient or ask for information from them. Any information is available instantly in real-time for reporting and analysis. The Patient Journey Service can be used across a wide range of health care contexts from acute care and day surgery to community and aged care.
Health care event types such as a visit, an admission, transfer or discharge, are mapped to patient journey trigger events in Metrixcare. The Patient Journey Service then continuously watches for events and instantly responds with pre-defined actions whenever a healthcare event is triggered.
Using this approach Metrixcare can extend the capabilities of your core EMR/PAS systems to unlock extra value from your existing information and add additional components for value based care.

Configurable notification templates provide a mail merge-like ability that is available for each trigger event type. These can be tailored to meet the specific needs of each facility. Communications are tracked using a special Message tracking Id and real-time SMS message delivery status updates.
External systems can also call a REST web service or provide a batch file containing trigger event details (eg. discharges) for automated notification workflows. System users can also create individual notification events on demand and dispatch them as required without any data integration at all which may be suited to smaller facilities.
The Patient Journey Service can send information that includes:
Appointment reminders

Online pre-admission forms

Welcome message on admission

Unit information on transfer

Medication information on prescription

Discharge instructions

Plus many others
A range of pre-configured feedback options include:
Net Promoter Score and response via SMS

Net Promoter score via web form

General Feedback web form

Patient Satisfaction Survey

Or extend with your own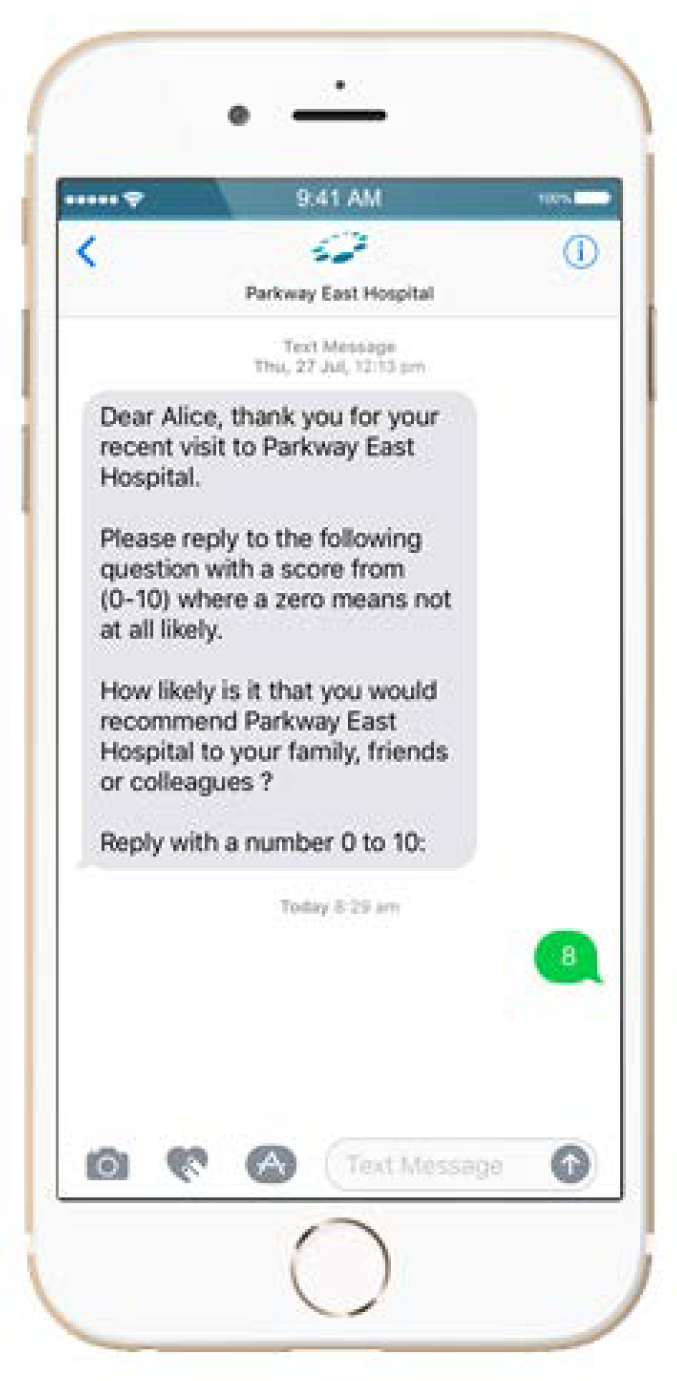 SMS notification and response features allow customised SMS messages to be sent to patients asking for instant feedback by replying to the message. Using a conversational approach the service can prompt the user for more detailed information.
Email and SMS notifications also support a web link that can be sent to the patient to enter a response using a secure online form.
Patient responses are saved to Metrixcare and available for reporting in real-time.