Infection Control
It can be a challenge allocating limited resources to focus on the right areas for healthcare improvement. The time and effort required for comprehensive infection surveillance makes it hard to be pro-active. A streamlined approach with real-time data can allow valuable staff resources to be reinvested into prevention and education. Healthcare facilities want to unlock greater value from their infection control data in a way that is manageable, meaningful and actionable to deliver better outcomes that matter to patients.
Integrated Features
Surgical Site Infection (SSI)
Multi-Drug Resistant Organisms (MDRO)
IV line and device management
Antibiotic compliance and stewardship
Easily integrate with major EMR/PAS systems
Link to accreditation and compliance frameworks
Bedside data collection & audits
Hand Hygiene Compliance
Infection risk prediction & machine learning models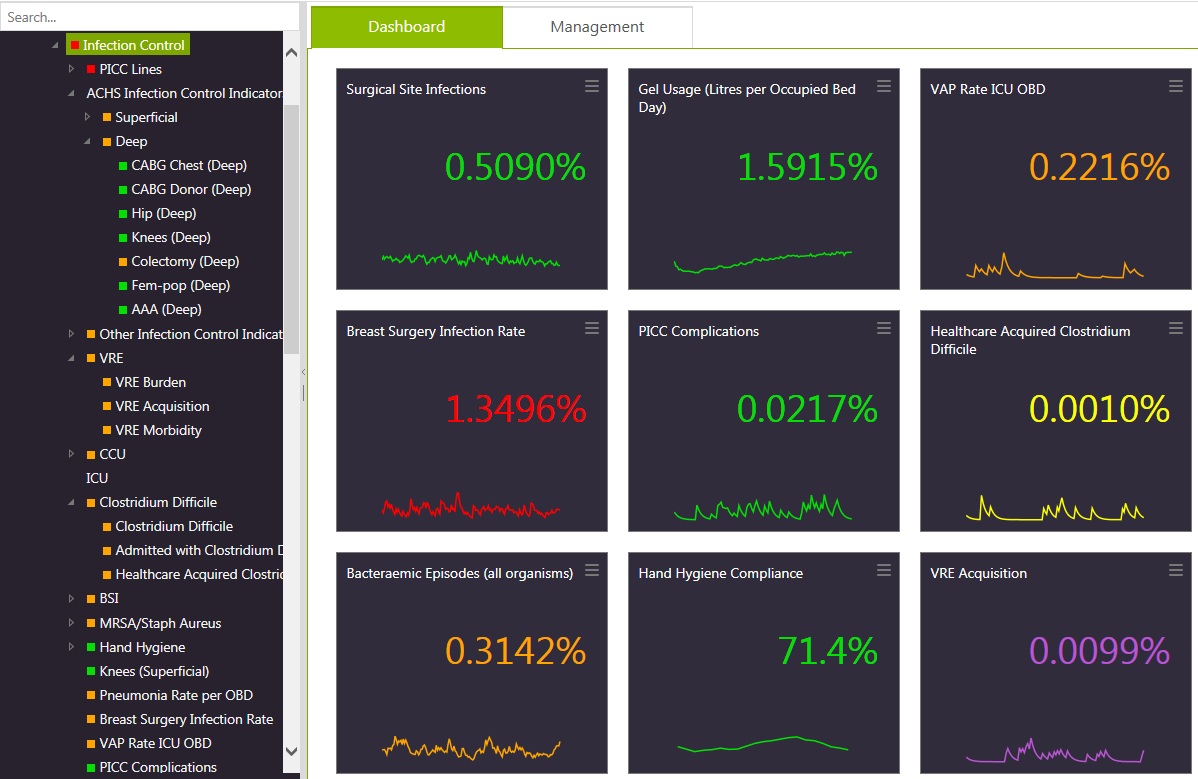 Status at a Glance
Analyse a wide range of real-time performance measures to provide visibility into infection control processes & patient outcomes. Easily view the entire infection governance framework to see status-at-a glance and drill down to details using statistical process control charts. Choose from an extensive library of pre-defined infection control process and outcome indicators. Deliver manageable and meaningful data to those most able to make a difference. Explore Data in a highly visual and interactive environment to unlock hidden patterns and insights.
Learning and Improvement
Analyse variation and detect issues as they arise with Statisitcal Process Control Charts (SPCC). Capture the stories behind improvements and focus on clusters of issues where greatest improvements are possible.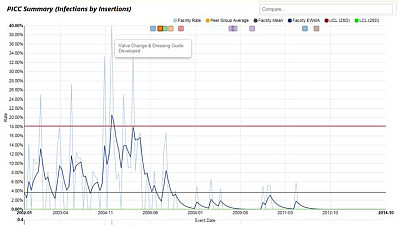 Download the Infection Control Brochure
Subscribe below to download the Metrixcare Infection Control Brochure